I can't believe that October is already here!
Where has this year gone?
It seems like just yesterday I was decorating my mantle for Football…
I guess that saying "Time fly's when you are having fun!" must be true.
I love Halloween!

I have been excited for awhile to get all our stuff out and decorate!
I have been collecting my holiday decorations for over ten years. I like to buy a few things new each year, as well as make a variety of crafts to add to the collection. A few of my favorite Halloween decorations have came from Pier 1, but I can't afford to buy everything that I like there, every year, so I buy a few here and there. That is what makes collecting fun!
Would you like to see our Halloween Mantle?
Come on in and sit for a spell, and take a look around.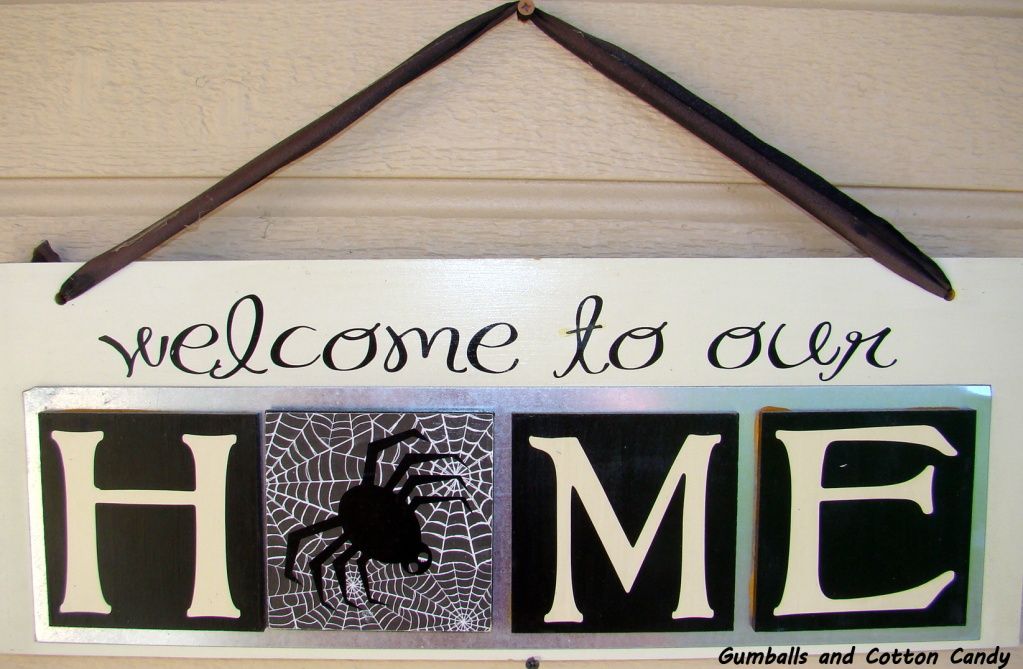 One of my favorite things I got from Pier 1 several years ago was my black cat. I see that Pier 1 still continues to carry her every year, she is that popular!
Costumes can be used as decorations too… That is my witch hat, it hangs on my wall every year, somewhere!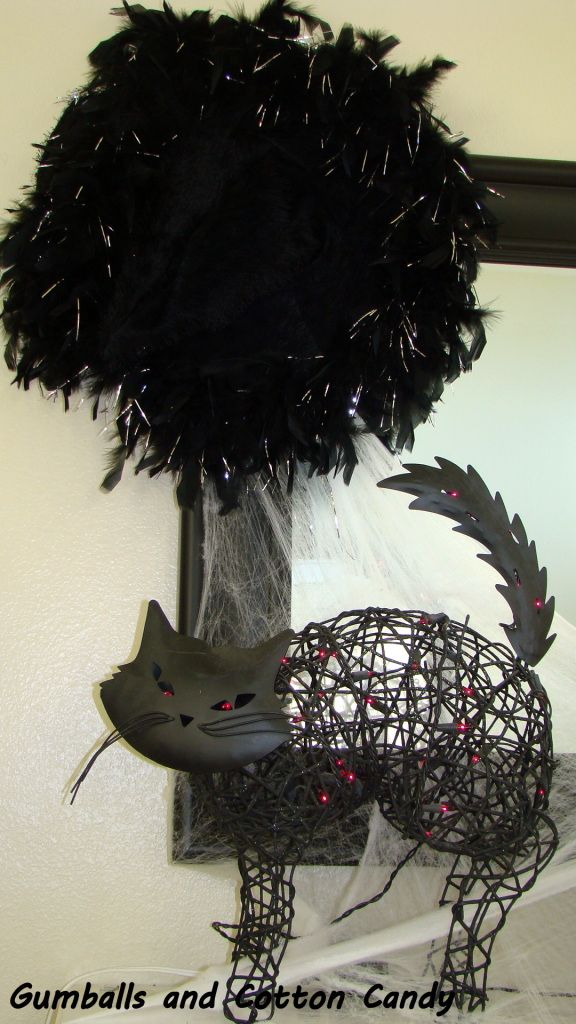 What do you think about my witch?
Is she a good witch or a bad witch?
Her smile looks sweet and innocent, but don't they all! And what is that she is holding you might ask? Why yes, it is an apple! Is it poisoned? Well I cannot answer that… but I can tell you that perhaps it is made out of a gumball and pipe cleaners!
WHICH WITCH ARE YOU?

A couple of years ago I came across an awesome wreath in a boutique!
I loved it… Then I looked at the price tag, $50.??? $50!!!!
No Way!
So I took a picture with my camera, I looked it over, and was like, I totally can make this!
I went to my craft store, bought a Styrofoam wreath, a black feather boa, some craft pins and headed home to create my very own Wreath!
It seriously took less than a half hour to wrap the Boa around and around the Styrofoam and pin it in place, and now I have my custom boutique wreath for around $10!
Last year I used letters and spelled out EEK, and had big spiders all over it. This year I went for Spooky eyeballs! Eyeballs that are made out of Gumballs!
Let some spiders loose to spin their web,
Add a few glittery words to accent the theme,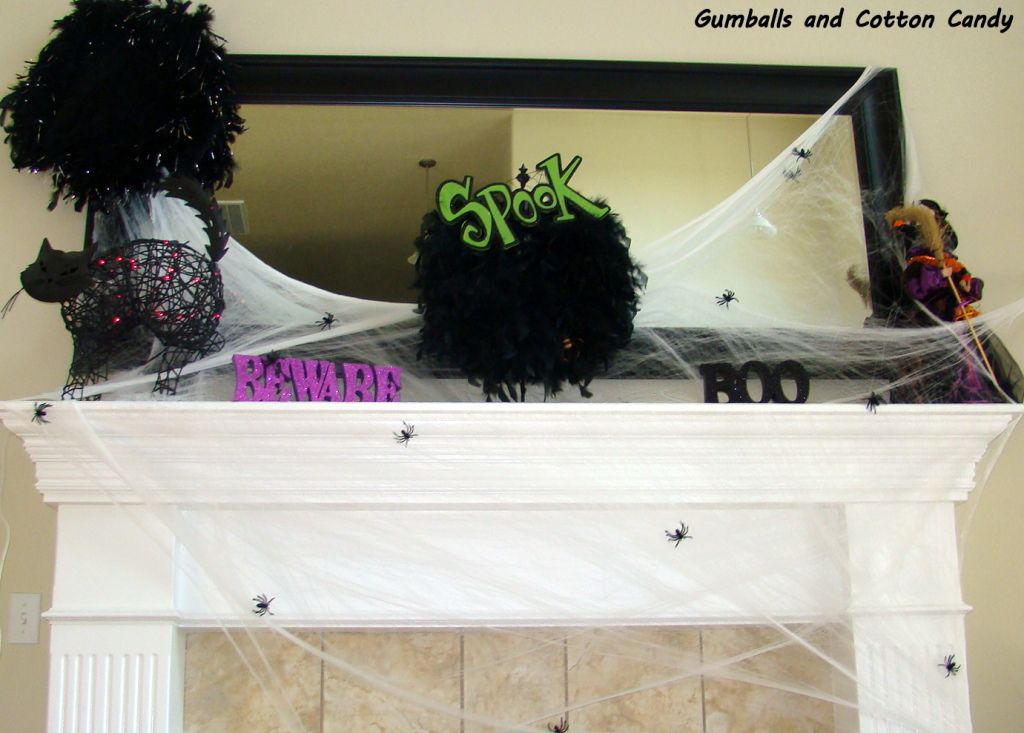 Deena