KICK-OFF TO FOOTBALL SEASON
Are you ready for some Football?
Around here the days are getting shorter, the nights are getting colder and that only means one thing. Fall is in the air, and I love Fall!! It is my absolute favorite season! I love everything about it, earlier bed times, canning, kids back in school, the line-up for my favorite t.v shows, baking, and sports! Now do I really, really love football? No, not LOVE, but do I really love to cook, and entertain, and dress my kids up with our local team spirit. YES! And who doesn't love an excuse to throw a PARTY!!!!
Plus I do really, really love my husband, who really, really does love football!
So this is one way I show my husband love and support. Try it, you will win major brownie points.
Over the Next week, I am going to share with you all some of our favorite half-time recipes, appetizers, desserts, and how we like to show our team spirit around here!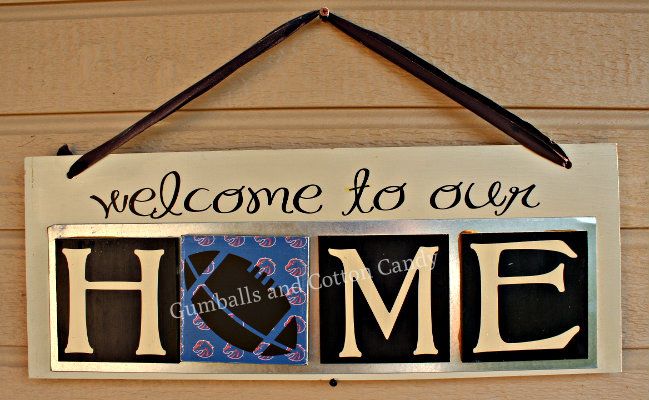 Today it is all about our Mantle... New month...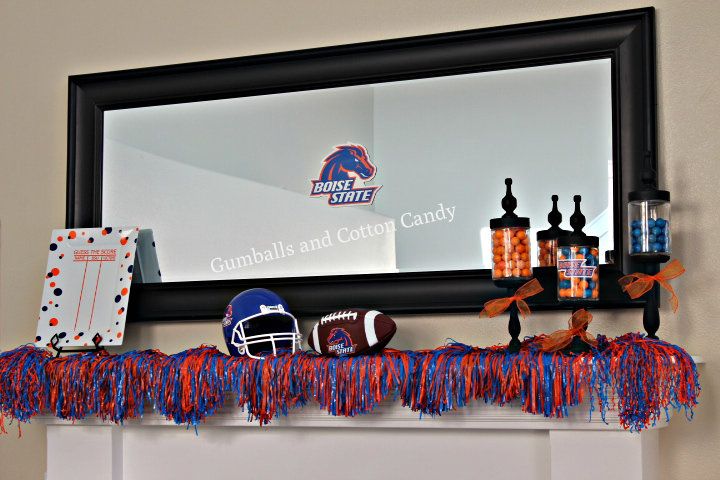 We have more Cheerleaders in this home as we do players, so I knew Pom-Poms would make a perfect base for our mantle. Next I added my... yep, you guessed it! GUMBALLS!!! A few ribbons tied around the base of our jars to finish it off. We took a couple of items like the football and helmet out of our sons room to add. I found the vinyl stickers at a sports store in the mall. I like the little touch it gives the gumball jar and the back of the mirror.
Then we finished it up with my new favorite piece I made. "Guess the Score" plate. I am excited to use this when we have friends and family over for all the games this year. I ordered my vinyl, found a plate I really liked at JC Penny, and it was that easy. I also made one of these plates a couple of months ago for my sister-in-law, I did it in pink and blue, and it was for a baby pool. Either "Guess the sex" or " Guess the date". There are so many different plates you could make with this idea in mind, just grab a dry erase marker and have a blast!
One thing is for sure, we are ready for some football! You can't help to have team spirit when you walk in our doors! Win or Lose, this house bleeds Blue and Orange!
Go Bronco's!!!
What is your favorite team?